Why did you start Lentiful?
We (Ben and Brooke) have seen a really big change in our health as we've cut down on meat and ramped up our plant-based eating over the past few years. Especially around inflammation and general mood levels. We just plain feel better.

BUT as anyone who's made the switch knows, it aint always easy. Especially with four kids, two dogs, back-to-back calls during the day and endless afterschool activities at night…

We're constantly searching for easy, tasty, plant-based "things" that will fill us up for a few hours. Easy, right?! So we scratched our own itch and created these Lentiful "instant meals" as our little hack to healthy eating on-the-go.

Not only for us and our kids, but for everyone out there trying to eat less meat and improve their own health.
How did you come up with the idea?
It was a few weeks after COVID first hit America in March 2020. As we "sheltered-in-place", we took it as an opportunity to eat what had been sitting in our pantry for who knows how long.

One night, Brooke pulled out a neglected bag of lentils, found a recipe from the Pinch of Yum blog and Ben devoured 5 servings of it over the next few days…and in the process discovered lentils for the first time and how amazing they could be.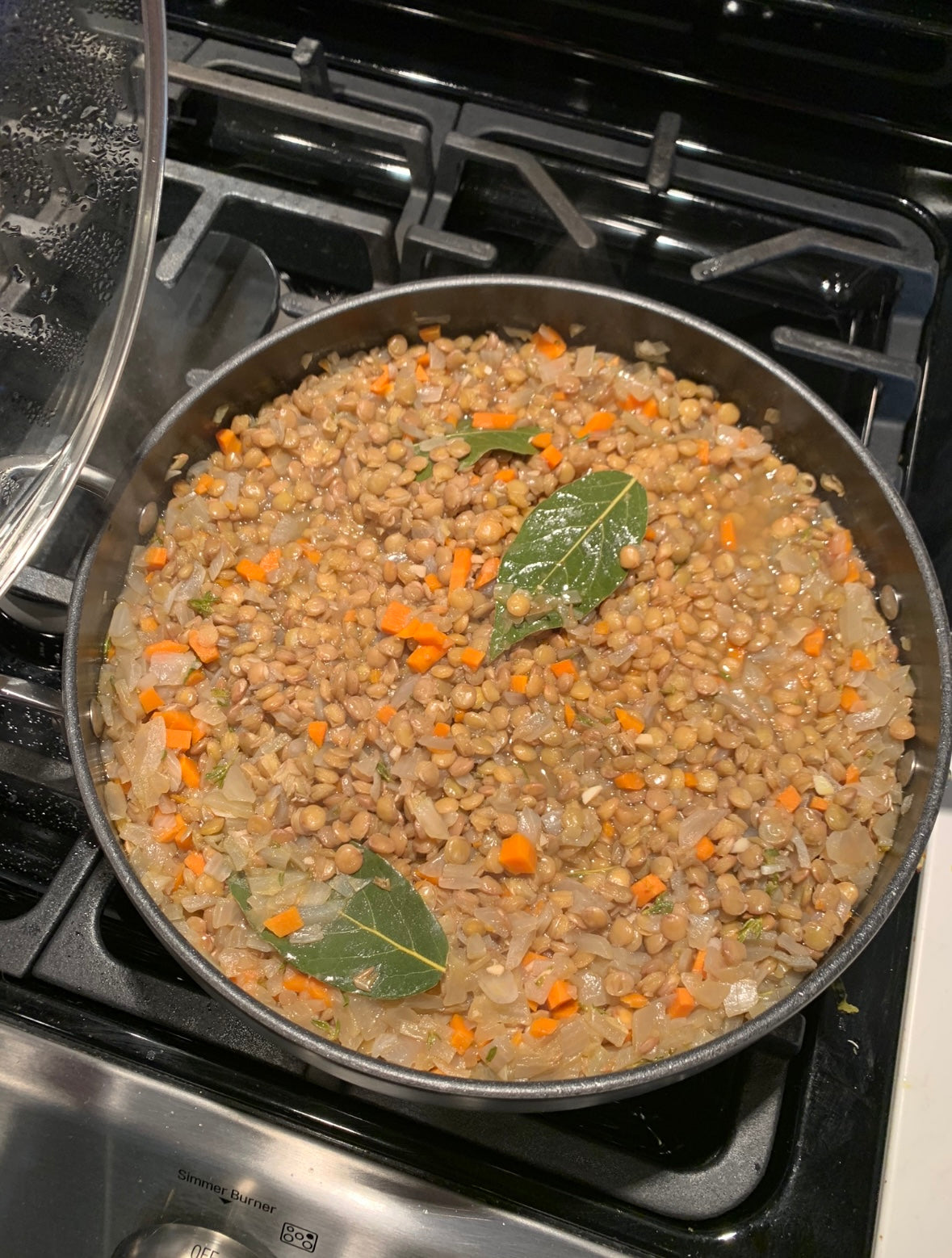 Why go all in on lentils?
As very active people, we had your classic concerns around eating more plant-based. How would we get our protein for the day? Would we always be hungry? Would we be getting the right kind of nutrients we need?

Lentils solve for all of this. High protein, high fiber, packed with a slew of micronutrients like potassium, iron and folate. Slow digesting carbs that help you feel fuller for longer. It truly is a superfood.

But the best part about lentils, in our opinion, is how they're a flavor chameleon. They simply absorb the flavor of whatever cuisine's spices and ingredients that you cook them in. And we know, because we've tried them all!

We're betting that by creating easy lentil meals in fun and modern flavors (we call them "Hello Fresh" type flavors), that more Americans will discover and enjoy lentils just like we have, and in turn embrace more plant-based eating, which is our ultimate goal.
Why did you name it Lentiful?
One of our favorite words in the world is "plentiful". This idea or feeling that you have more than what you need and are willing to share it with others.

And it's something that we try to teach our kids - to have an abundant mindset over a scarcity mindset. We tell all four that we don't care about their grades so much as what kind of humans they are becoming.

Are they giving to the world more than they are taking from it??!

The lentil, in its own way, also has a plentiful, abundant mindset. It's been nourishing humans for over 11,000 years, while taking very little care and feeding from Mother Nature as an extremely planet-friendly food. We dig the synergy of all of this. So Lentiful it is!

And yes, our last name is really Bacon and yes we've started a vegan food company. You could say it's our destiny! 🥓🕺🏼💃 Thanks for joining us on this journey!!

Big love and Lentils,